Celebrate a Majestic Wedding Day at the Apurva Kempinski Bali
The Apurva Kempinski Bali is one of the most common and favorite wedding venues in Bali. Booking a hotel for your special day usually comes with a lot of services and facilities, offering you a complete wedding package at one time. This type of wedding venue is a great choice if you want to have a perfect yet hassle-free wedding event.
Although there are numerous interesting hotels in Bali that you can choose for your wedding day, the Apurva Kempinski Bali is one of the top-of-mind for memorable wedding events. Located at Southern Nusa Dua, the venue is a perfect choice for an intimate and unforgettable wedding experience.
The Apurva Kempinski Bali is standing atop the majestic cliff of Nusa Dua, with breathtaking views of the Indian Ocean and a tropical garden. With such fascinating scenery, The Apurva Kempinski Bali offers the epitome of beachfront luxury.
Another uniqueness of this wedding venue is the grand property that presents itself as a majestic open-air theater, embodying Indonesian elegance. Whether you want to have a modern or traditional Indonesian wedding, this venue will complement either concept of your choice.
The unmistakable characteristic of Balinese architecture, landscape, and guiding principle, to the Indonesian-inspired interior design aesthetics, is reflected throughout the hotel. Especially with its beautiful Apurva Chapel, the venue will provide you with a magnificent and astounding once-in-a-lifetime wedding experience.
The Apurva Kempinski Bali can accommodate up to 100 people for a grand celebration. However, if you would like to have a more intimate union, the ocean-view Amala and Kimaya Cliff Chapels are available to accommodate up to twenty people.

The Apurva Kempinski Bali is one of the most expensive five-star hotels, this venue is guaranteed to provide you with a lavish and extraordinary wedding experience with all of its facilities. Choosing the Apurva Kempinski Bali for your special day will be the best decision you will ever make.
Julia and Kevin, a beautiful couple from Medan, Indonesia, had a memorable wedding day at the Apurva Kempinski Bali on November 27, 2022. A beautiful venue combined with elegant light pink flower decorations, the couple shared a heavenly wedding day with their loved ones.
 
Lestari Bali Wedding redecorated the venue for Julia and Kevin's wedding reception at the bride and groom's request. This included a large tent because the wedding reception venue was outdoors and Bali was in the rainy season.
Here are some detailed photos of Julia and Kevin's wedding.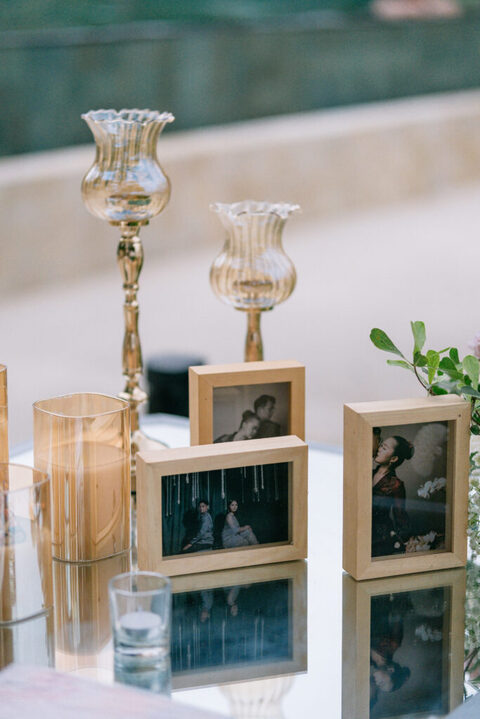 While securing your place at the Apurva Kempinski Bali, be sure to also hire a wedding planner to help you throughout your wedding preparation. As a trusted and reliable wedding planner, PT. Lestari Bali Pawiwahan or Lestari Bali Wedding will always be ready to support you every step of the way toward your dream wedding.