Infinity Chapel – Conrad Bali, the Popular Wedding Venue for a Memorable Special Day
Entering the end of the year, many hotels and villas start to get packed with event requests. From corporate meetings to weddings, people are rushing to secure their slots at selected venues to conclude the year's end.
However, choosing the best venue, especially for a special wedding day, is difficult. With a pool of interesting options, it is understandable that couples get confused about choosing the best venue for their special day. Among many popular wedding venues, Conrad Bali shall be at the top of your wishlist.
Conrad Bali is one of the most popular wedding venues located in Tanjung Benoa, Bali, Indonesia. Offering a breathtaking tropical ambiance near the Indian Ocean, the venue is a perfect destination for a romantic and intimate dream wedding for you and your family.
Adding to the beautiful scenery that the venue offers, Conrad Bali has four unique venue options that you can choose for ceremonies and receptions. One of the most popular venues is its iconic Infinity Chapel where you can celebrate a memorable wedding day with your loved ones.
The Infinity Chapel has asymmetrical and stunning lines and is located beside reflection pools and walkways that will make a venue you will never forget. It is an architecturally unique venue floating two meters above sea level with stunning ocean views. Whether you choose to have a small or big wedding event, this venue will provide the best experience for everyone.
Beyond a beautiful venue, Conrad Bali also offers a range of services and facilities that will support the success of your special day, such as an award-winning catering team, tailored wedding packages, and a world-class resort at your doorstep. More importantly, Conrad Bali's wedding specialist will always be ready to accommodate your wedding needs.
Moreover, if you would like to have a vibrant wedding, Conrad Bali will also be ready to assist. Booking a wedding package at Conrad Bali means you will also receive contemporary flower decoration, a bride's hand bouquet, and the groom's boutonniere. Add-on products and services will also be available in case of additional requests.
Lydia and Marcus, a beautiful couple from Indonesia & Singapore had a special wedding day at Conrad Bali's Infinity Chapel on February 28, 2022. For their special day, the couple enjoyed a beautiful night with family and friends, supported by the breathtaking view of the venue and romantic decorations. The intimate ambiance of the chapel perfects the couple's sacred moment when exchanging vows.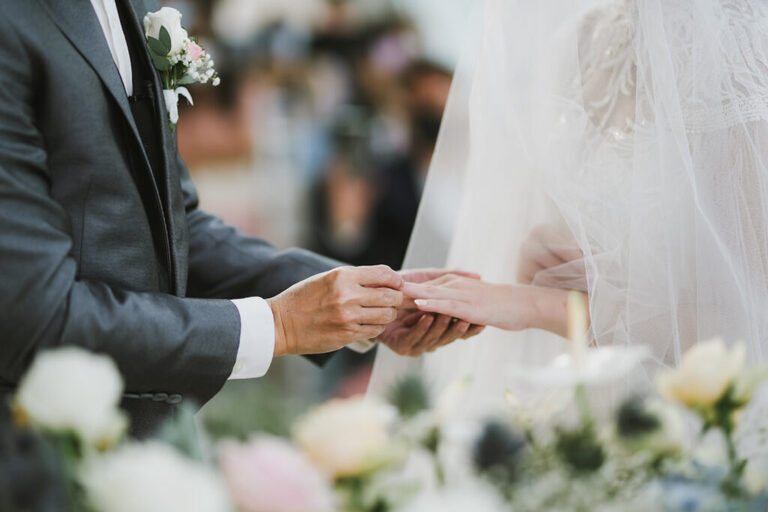 Although the wedding was held during the Covid-19 pandemic, the venue guaranteed strict health protocols, thus you do not need to worry about the health and safety of everyone attending your wedding at Conrad Bali.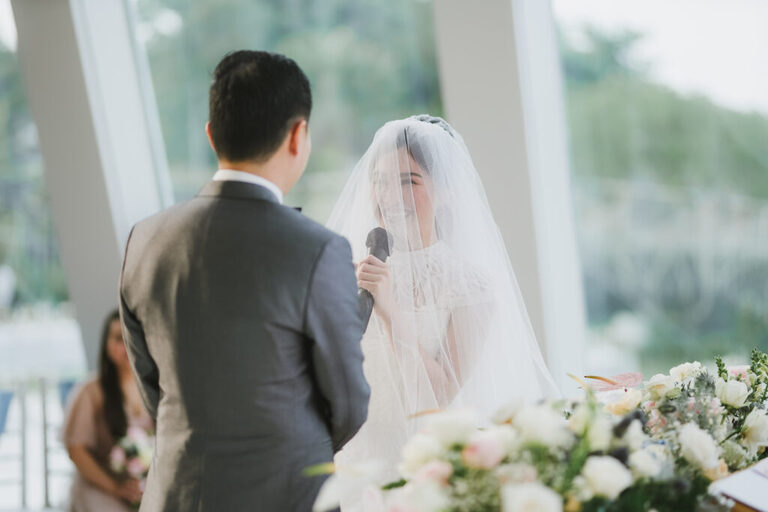 With a unique venue, supported by extensive high-quality services and facilities, Conrad Bali is undoubtedly a fascinating venue for an unforgettable wedding day. Secure your place now to share a joyful and beautiful wedding day with your loved ones.
If you would like to make a booking, PT. Lestari Bali Pawiwahan or Lestari Bali Wedding is the best wedding planner to help you realize your dream wedding. Offering all kinds of event preparation and execution, Lestari Bali Wedding is ready to serve you the best wedding experience.