Lestari Bali Wedding, The Most Trusted Event Planning Company for Any Event Needs
The end of the Covid-19 pandemic has recovered the country's economy. Offices resumed normal operations, concerts of local and foreign artists were held again, and even various wedding events began to be held at high capacity.
With the increasing need for organizing events, choosing the right Event Organizer or EO is one of the very important factors for the success of the event. Among the many EOs that exist, Lestari Bali Wedding can be one of the leading Event Organizer choices for all your event needs, from seminars to weddings.
In its inception in 2005, Lestari Bali Wedding focused on services in the field of tourism. As the company grew, Lestari Bali Wedding eventually became an Event Organizer and began to focus on organizing wedding events in 2008. Until now, Lestari Bali Wedding has succeeded in having a broad portfolio and experienced in organizing various types of events with many agents and clients from abroad.
One of the most recent events organized by Lestari Bali Wedding was the Sandy Jadeja Seminar held at the Grand Hyatt Bali on 2nd-5th December 2022. This event was co-organized with Success Recources Singapore, the world's largest education seminar company, experienced in inviting well-known speakers from all around the world, such as Robert Kiyosaki, Anthony Robbins, Jay Abraham, and many other famous motivational speakers. 
Partnering with Success Resources Singapore, Lestari Bali Wedding is often trusted to organize all of their events and programs in Bali, such as the Sandy Jadeja Seminar in December 2022, Anthony Robbins's event in 2010, and Jay Abraham's event from 2007 to 2010 in Bali, with profiles as follows:
Sandy Jadeja
Sandy Jadeja is the chief market strategist for www.MasterTradingStrategies.com a leading education company for stock trading, CFDs, and foreign exchange. He has been involved with the financial markets for over 25 years and is a respected and widely recognised analyst and trainer in trading strategies along with being voted in the Top 50 most influential traders in 2011. Mr. Jadeja has held previous senior positions as chief market strategist, chief technical analyst, and head of global education have been held for leading trading establishments: IFX Markets, Finspreads, ODL Securities, CMS FX, City Index, FX Solutions, and recently, for TraDesto.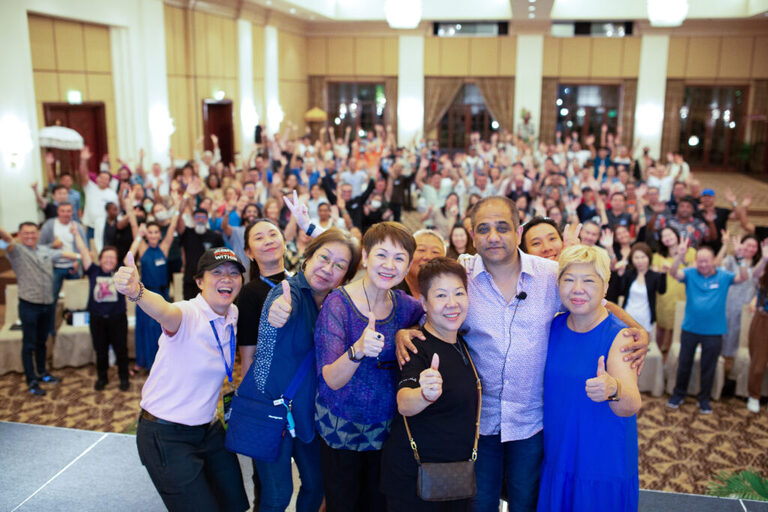 Anthony Robbins
Tony Robbins is an entrepreneur, #1 NY Times bestselling author, philanthropist, and America's #1 life & business strategist. He has empowered more than 50 million people from 100 countries around the world through his audio programs, educational videos, and live seminars. For more than four and a half decades, millions of people have enjoyed the warmth, humor, and transformational power of Tony's business and personal development events.
Jay Abraham
As Founder and CEO of The Abraham Group, Inc. (Los Angeles, California), Jay has spent his entire career solving complex problems and fixing underperforming businesses. He has significantly increased the bottom lines of over 10,000 clients in more than 1,000 industries, and over 7,200 sub industries, worldwide. Jay has dealt with virtually every type of business scenario and issue. He has studied, and solved, almost every type of business question, challenge and opportunity.
With a wide range of event portfolios, clients, and experience, Bali Wedding Organizer is your #1 trusted event organizer for any event needs. If you are interested in organizing an exceptional events, Lestari Bali Wedding can be an excellent choice for the best event experience.