Wedding Venues in a Resort or Hotel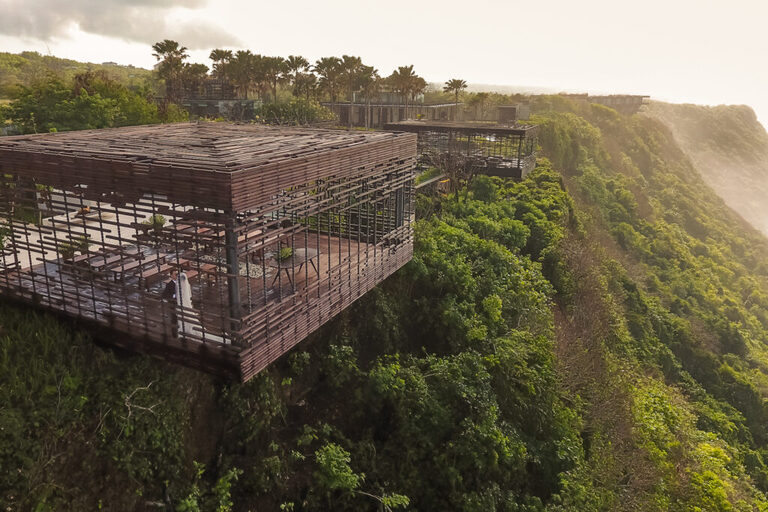 Resorts or hotels in Bali are among the most common venues to host wedding events. Wedding parties at resorts or hotels are divided into two, namely Chapel Weddings and Outdoor Weddings.
Organizing a wedding party at a resort or hotel provides many conveniences, especially in terms of access to accommodation for the brides and invited guests. For example, you can choose to stay in the same hotel as your wedding venue so you don't have to bother going back and forth to the event location during the wedding preparation process.
Not only that, resorts or hotels also usually provide other important elements such as food and beverages, so that you do not need to look for additional vendors. In addition, most resorts or hotels in Bali usually have an alternative plan if the weather is not favorable, such as heavy rain or large winds. This is because most weddings in Bali are held outdoors. However, if you wish to have an alternative plan, make sure you have discussed this previously with the resort or hotel before the event. 
Despite having many benefits, organizing a wedding party at a resort or hotel still has some disadvantages. First, wedding is a sacred and personal event. If you're hosting an event at a resort or hotel in an outdoor area, it's more likely that your event will be seen or even sneaked into by other visitors at the venue.
Secondly, if you want to do a photo tour after the event, you will definitely meet or cross paths with other guests. This can certainly make you, your partner, and your family uncomfortable. Although there are some resorts or hotels in Bali that have the option of "buy out" all venues, this choice must be taken in advance and will cost you a lot of money.
Third, chapel weddings at well-known resorts or hotels usually have time slots. In one day, there will probably be two or three time slots in the same place. This situation could make you feel rushed as you cannot come late or early, unless you take the last slot (sunset) which is usually the most expensive time slot.
There are 2 other types of venues that you must read:
-. Villa Wedding Venues
-. Wedding Venues/Locations only (without accommodation)