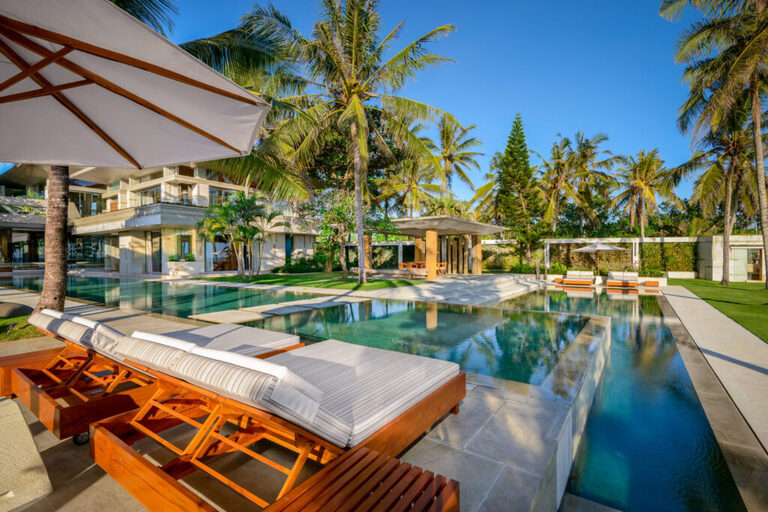 In addition to hotels or resorts, you can also choose villas as an attractive wedding venue. Bali has many private villas that can be rented for wedding purposes. Usually, most villas in Bali have a large yard of up to thousands of square meters which can be a great fit if you want to have a festive, yet private wedding.
Similar to resorts and hotels, villas also provide various vendors that provide food and beverages, decoration, and entertainment needs. The difference is, you have the authority to choose the vendors, compared to hotels or resorts that usually already do it for you. Thus, you and your partner can freely determine which vendor suits your taste best.
However, the disadvantage of choosing a villa as a wedding venue is that there are more communication needs with vendors than resorts or hotels. Thus, it is recommended that you also hire a wedding organizer (WO) if you choose a villa as the venue for your wedding event. This can also make it easier for you to prepare for all wedding needs, such as sound systems, generator sets, and after parties.
Not only that, another drawback of choosing a villa is the limited number of rooms. So, if you choose this type of venue, make sure you also take into account the transportation and accommodation needs of the guests when arriving at the venue.
There are 2 other types of venues that you must read:
-. Wedding Venues in Hotel or Resort
-. Wedding Venues/Locations only (without accommodation)